Select Your Injury Type
(check all that apply)
Corpus Christi Tractor Trailer Wreck Lawyer | Tractor Trailer Accident Lawyer in Corpus Christi, Texas
Corpus Christi Truck Accident Lawyer & Corpus Christi Commercial Vehicle Accident Attorneys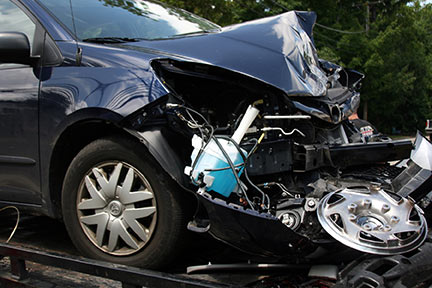 Corpus Christi trucking injury lawyers will know all the laws related to truck drivers and trucking companies and will hold them to those laws. Corpus Christi truck wreck attorneys will take an oral deposition of the truck driver. Among many things that will be asked, the Corpus Christi trucking attorney will probably cover the following areas:
Texas has its own set of Commercial Motor Vehicle Rules & Regulations found in the Texas Transportation Code, Title 7, Sub-Title F, Chapters 642 through 648. They are as follows:
Chapter 643 Motor Carrier Registration

Chapter 5 Enforcement - 643.2525. Administrative Hearing Process

Subchapter A General Provisions
Subchapter B Registration
Subchapter C Insurance
Subchapter D Economic Regulation
Subchapter F Enforcement

Chapter 644 Commercial Motor Vehicle Safety Standards

Subchapter A General Provisions
Subchapter B Adoption of Rules
Subchapter C Administrative Enforcement
Subchapter D Offenses, Penalties, and Judicial Enforcement
Subchapter E Routing of Hazardous Materials
Subchapter F Report on Alcohol and Drug Testing

Chapter 645 Single State Registration
Chapter 647 Motor Transportation of Migrant Agricultural Workers
Chapter 648 Foreign Commercial Motor Transportation

Subchapter A General Provisions
Subchapter B Border Commercial Zone
A commercial truck driver must possess a Commercial Drivers' License, CDL, and the test is administered by the Texas Department of Motor Vehicles. Below is a list of those locations:
Texas DMV Locations in and around Corpus Christi, Texas
Nueces County TxDOT
901 Leopard Street Suite301
Corpus Christi, TX 78401
(361) 888-0459
Corpus Christi DPS
1922 South Padre Island Drive
Corpus Christi, TX 78416
(361) 698-5625
Aransas Pass DPS
913 South Commercial
Aransas Pass, TX 78336
(361) 758-8680
San Patricio County TxDOT
400 West Sinton Street Room 143
Sinton, TX 78387
(361) 364-9370
Sinton DPS
120 East Fulton
Sinton, TX 78387
(361) 364-1956
Tractor Trailer Trucking Injury Attorneys in Corpus Christi serve:
Clients throughout South Texas including Aqua Dulce, Bishop, Calallen, Corpus Christi, Doyle, Driscoll, Gregory, Ingleside, Ingleside on the Bay, Odem, Palo Alto, Petronila, Port Aransas, Portland, Rabb, Robstown, San Juan, San Pedro, Taft, Tierra Grande, Viola, Violet and other communities in Kieberg County, Nueces County, and San Patricio County.